Industrial and Commercial Packaging
With over 20 years of experience in the packaging warehouse and fulfillment industry, Emmpac offers a comprehensive suite of services to meet all your post-production requirements. Having received several awards as a top-performing vendor from highly respected brands, we have the resources and competence to meet stringent critical specifications and schedules. Our customers range from some of the best known names in manufacturing to budding ecommerce merchants. They rely on us to provide problem-solving solutions coupled with accurate, on-time service.

We know our success depends on customer satisfaction. That's why adding value to your business and actively contributing to your success in the marketplace is so important to us.

Let us show you how our tailor-made solutions can improve your business.
We started working with EmmPac Packaging about three years ago. They were able to fit our motors perfectly and meet our given specifications. We ship motors all over the United States and we haven't had one returned due to packaging issues. We are currently using four different foam configurations and are looking at other ways to use them in the future! Great product, Great service, Great company.

Partnering with EmmPac has worked wonderfully for our company. They have always gone above and beyond what we have asked of them from quoting to delivering. They are a GREAT company to start a partnership with.
EmmPac designed the perfect fit foam cushion to meet our dynamic packaging and shipping needs. They are cost effective and efficient while continually meeting our demand with on-time delivery.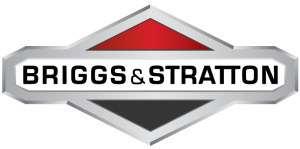 EmmPac supplied us with several custom foam cushions. The packaging was customized to meet the needs of our production line. Deliveries were always on time and corresponding paperwork is accurate. They were also willing to hold product in inventory to reduce our lead times and storage space.

I so much enjoy working with a company that is straight forward and does what they say they are going to do. Emmpac has gone above and beyond what was expected of them. Thank you so much for all work you put into this job.