EmmPac Cold Chain: Emmchill Shipping Coolers and Ice Packs
Customers love our shipping coolers for their performance and durability. Product reviews repeatedly say they're excellent for shipping everything from breast milk, fresh food, and supplements to gourmet meals, anything that requires thermal stability in transit.
EmmChill high-performance foam insulated shippers provide extended thermal stability.
EcoChill 100% recyclable insulated shippers, made from paper pulp answer the need for sustainable packaging.

 

Excellent for ecommerce, consumer-facing businesses.
EmmFreeze gel packs and bricks provide economical, high-performing refrigeration for shipments requiring continuous cooling.
EmmChill High-Performance Shipping Coolers
Ideal cold-chain solution provides thermal protection for up to 72 hours.

Polyurethane shipping coolers outperform expanded polystyrene (styrofoam).

Durable, reusable and disposable with regular waste.

Biostable, will not degrade and contaminate air or water
EcoChill 100% Recyclable Insulated Shipping Coolers
Rugged paper fiber liners with excellent cushioning and insulating properties.

Up to 50+ hours of protection in the most demanding environments. 

100% recyclable & recycled, with 25% post

‐

 consumer content.

Superior water and Impact resistance­tested to CID spec A

‐

A

‐

160D.

1­ or 2­day shippers in three standard sizes; custom sizes available.

750 to 2700 cubic inches of usable interior space.

Available private label enhances brand and customer experience.
EmmPac Ice Packs and Gel Packs by Nordic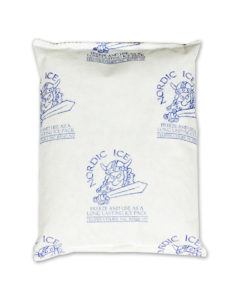 EmmFreeze gel packs and bricks provide economical, high-performing refrigeration

No-Sweat gel packs feature a proprietary film to absorb condensation, assuring shipments arrive dry and cool.

EcoFreeze recyclable gel packs are the solution for low-impact coolants, perfect for companies seeking total sustainability in packaging materials.